Maggie Hogan
Maggie is the visionary, dreamer, and planner who is responsible for not only starting Bright Ideas Press but also a huge number of products. In fact she is able to have great ideas far faster than they can be produced! Encouraging moms is her passion. Maggie not only homeschooled both her children for many years, she also was the principal of Family Learning Academies in Delaware. So, she's been there! Now she writes, speaks internationally, reads constantly, travels anywhere, and spends time with her husband & grandchildren. Maggie would describe herself as a word-nerd linguaphile, poetry geek, Trekker, ocean lover, and follower of Christ.
Bob Hogan
Bob retired at the end of 2010 after 35 years with the Treasury Department. Now he fills his time serving at church, supervising all the bookkeeping for our businesses as CFO, and providing financial advice to several nonprofit organizations. In his free time, he loves playing with his six grandchildren and Scout (his beloved golden doodle), reading creation science books, scuba diving, bike riding, traveling with Maggie (his wife and best friend), and learning how to play pickleball.
Tyler Hogan
Tyler is the President of Bright Ideas Press. He's a graduate of Belhaven University with a degree in Theatre Ministry. Tyler leads the Bright Ideas Press team, conducts workshops, and especially loves to develop curriculum. He's published the North Star Geography curriculum, the WonderMaps software, and Civitas, the government card game. Outside of Bright Ideas Tyler is the Christian Education director at his church. Tyler's wife, Helen, is also a homeschool graduate. She's a sees no conflict between being quiet, kind, and having her first-degree black belt! They have three adorable little girls, Kaylee, Avalon, Sierra, and one son, Aiden, who is in for quite a ride.  
Karri Iverson
Karri Iverson has been a major influence in the lives of many children and families throughout the past 25 years. She graduated from Western Michigan University summa cum laude elementary education with a minor in science/ math, and English. She and her husband have homeschooled five children.
In 1999, Karri recognized a growing need for homeschooling students to have further instruction in English and science. At that time, she began a local home school tutorial. There she taught classes in many subject areas and managed several teachers as the group grew to meet the needs of local homeschoolers.
Karri has taught at other homeschool programs and co-ops and has enjoyed teaching Bible studies at her church. She has given direction and guidance to many parents during their homeschooling journeys and has privately tutored several students in their entire high school curriculum. One of her passions has been developing curriculum, something she has done for her own children, local homeschooling groups, and the local school district's summer and extracurricular camps. In addition, she has also taught for the Summer Institute for the Gifted and, with another teacher, designed her own science and math summer camp.
Karri is now the Academy Administrator with The Academy at Bright Ideas Press. She loves this role as it allows her lead teachers in helping families with their homeschool adventures. She will always love teaching, learning and helping students learn about their awesome Creator!
Beth Barr
When you call us, you will probably reach Beth Barr, our Director of Logistics. Besides being our pastor's wife, our friend, and JB's mother-in-law, she is the one who keeps things moving around here. Beth can answer a phone call, take an order, pack a box, drink tea, and juggle papers all at the same time!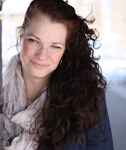 Melissa Craig
A long-time team member and friend, Melissa Craig serves as our Director of Student Services at The Academy at Bright Ideas Press. She works for us out of her home office in Indiana and stays busy trying to keep up with her four children—ranging in age from middle school to adult. In addition to overseeing The Academy at Bright Ideas Press, she teaches English and geography classes at The Academy and has co-authored A Young Scholars Guide to Composers and A Young Scholars Guide to Poetry. And she makes the very best chocolate cake in the whole world. (That's called job security!)
Stacey Lane
Another invaluable member of the Bright Ideas Press team is Stacey Lane, our Direct of Customer Care. Stacey's many gifts include a highly visual mind that thinks outside the box. When she's not developing curriculum, writing posts for her blog, or creating folderbooks and notebooking pages for us, she homeschools her own four children. She manages the BIP Facebook page and offers help and encouragement online day and night. She is notoriously, amazingly frugal and has shouted "I'm Debt Free" on the Dave Ramsey show!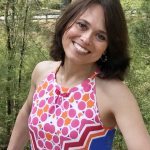 Susan Barton Dallam
Susan serves the BIP family as our Chief Operating Officer, playing shortstop for Tyler and Bob with operations, reprint management, finance, marketing, and customer service. Susan met Maggie and Bob early in her homeschool journey, and God planted a seed for our paths to converge years later. Nestled in the foothills of the North Georgia mountains, Susan and her family can be found hiking waterfall trails, baking late-night cookies, and giggling through bedtime stories. Susan is also dedicated to political activism and legislative lobbying for educational, parental, and religious freedoms.

Jenn Hamrick
Jenn Hamrick is a long-time fan of the Hogan family and a believer in their mission of Bright Ideas Press. As a long-time homeschool mom with a background in business, Jenn serves as the Director of Marketing–providing and executing strategic plans and marketing initiatives and is a liaison between current and potential customers.
Additionally, we have a wonderful group of interns, editors, graphic designers, writers, representatives, and part-time office staff without whom we would be sunk. We're so grateful for the amazing people God has brought into our lives and our office!
God bless you all –
Maggie Hogan & Team
Join The Academy Family
The Academy at Bright Ideas Press offers middle school and high school courses for Christian homeschooling families to either supplement or replace their current curriculum. Families will be able to choose from a wide variety of course offerings offered either as live, online classes or as self-paced, asynchronous classes.
These options will meet the needs of all types of students, from those who enjoy learning under a teacher while interacting with other students, to those who prefer to learn more independently at their own pace. Taught from a Christian worldview, our classes will encourage students to develop excellent independent study skills which will benefit them both in college and in life.